Accountant Services
Proudly Serving Clients for 50 Years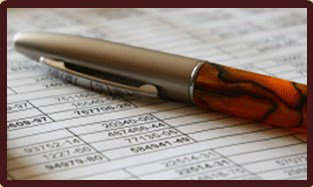 Searching for a reliable and trustworthy financial consulting firm? If you are tired of dealing with accounting bills, allow us to assist you. Connally, Jordan & Associates, P.C., CPA has more than 50 years of experience in assisting individuals and family-owned businesses in the metro Atlanta area as well as across the U.S. and Internationally. To inquire about our services or sign up for Quickbooks classes, call us today at (770) 920-2890.
We proudly offer our clients assistance with the following services:
Here at Connally, Jordan & Associates, P.C., CPA, we maintain a high level of involvement with our clients to ensure your goals have been met. If you could use assistance with business tax preparations, IRS tax resolutions, bookkeeping, and/or QuickBooks, allow our full-service consulting firm to assist you. We offer a wide-range of financial and tax services and are confident that we can provide you with the best possible experience.
Let Us Handle All of Your Financial Needs
Whether you own a business, are planning for retirement, are seeking assistance with your taxes, or are struggling with the QuickBooks software, the firm at Connally, Jordan & Associates, P.C., CPA is prepared to help you make it through. Whatever your needs may be, we ensure all our clients receive quality and personalized support, and exceptional customer service. We draw upon our experience and expertise to ensure that we have surpassed your expectations.
We do everything possible to minimize your tax liability and maximize your personal wealth. If you are struggling with getting your finances in order, are planning for the future, or could use some help with taxes, please contact Connally, Jordan & Associates, P.C., CPA today at (770) 920-2890.