QuickBooks Douglasville
Are you interested in QuickBooks training? Nobody helps more Douglasville area Residents and Business Owners become QuickBooks Pros than Connally, Jordan & Associates.
QuickBooks Made Simple – Enroll Today in QuickBooks Training and Become a Pro
QuickBooks is a leading accounting and financial software used by many small businesses. The renowned accounting software makes the accounting process simpler for business owners and managers, and can even reduce your business tax and accounting bills. QuickBooks can also create financial statements, invoices, and sales orders, among other professional documents your business may need. All in all, QuickBooks can be a powerful tool in the hands of a trained professional. When you choose to indulge in expert QuickBooks Training by your favorite Douglasville area CPAs at Connally, Jordan & Associates, you can drastically help move your business forward! Imagine if you no longer had to beat your head against the wall with your business financial accounting software?! How much more time would you have to grow your business if you signed up for QuickBooks Training from Connally, Jordan & Associates?
Sign Up for the Next QuickBooks Douglasville Training at Connally, Jordan & Associates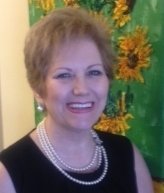 Our QuickBooks courses at the firm of Connally, Jordan & Associates are taught by Enrolled Agent, Donna Cox. Donna is a certified QuickBooks Professional Specialist with over 15 years of experience in using QuickBooks and Training other people to become QuickBooks Certified. Her prowess in accounting services has led her to be enrolled to practice before the Internal Revenue Service. She offers her QuickBooks courses that are designed for each individual user, and each individual business structure. Donna can also make an office-visit at your business if you are unable to come to her. Connally, Jordan & Associates makes it easy to become proficient in QuickBooks. No other Douglasville Tax & Accounting Firm would go to this great of lengths to help make you independently proficient in your own accounting software. That alone is proof that Connally, Jordan & Associates is here to help make your business better and more efficient!
Clients who sign up for our QuickBooks course become familiar with the following:
Accounting basics as they apply to your business
Accurately entering bills into the QuickBooks system
Invoicing methods inside the QuickBooks software
Making deposits to your primary financial institutions
Reconciling bank statements and credit card statements
And so much more!
No other Douglasville QuickBooks training can offer you anywhere near the expertise you'll get from Connally, Jordan & Associates. Enroll today for our three-hour course, and receive a completion certificate when you successfully finish the QuickBooks Training. Our Douglasville and Metro Atlanta area classes always fill up quickly, so be sure to call Connally, Jordan & Associates, P.C., CPA at (678) 269-7829 and ask about our next QuickBooks Training course scheduling.