Tax Services Douglasville
When you want the best locally-owned and operated Tax Services Douglasville has to offer, look no further than Connally, Jordan, & Associates, P.C. We're Douglasville's Tax Services provider, and more!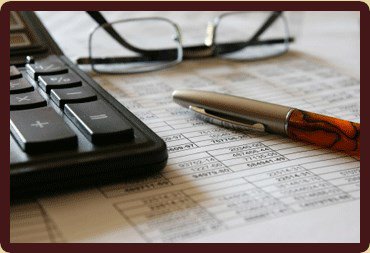 When You Need Outstanding Tax Services and More in Douglasville, Call Connally, Jordan, & Associates, P.C.
Are you tired of throwing your hard-earned income away on corporately owned, nameless, faceless Tax Services? Wouldn't you love to know whom you're working with? Wouldn't you love to feel like your Tax Services provider knows what life is really like in Douglasville, Douglas County, and West Georgia? If this is you, you're not alone! Many Douglasville-area residents and business owners feel the same way! That's one reason why so many of your friends and neighbors in and around Douglas County are going back to their roots, and choosing to work with a reputable, local, Douglasville-based Tax Services Company they can count on, like the pros from Connally, Jordan, & Associates. You can trust our 50+ years of Douglasville Tax Services experience! Call or contact us today for Tax Services and More!
We monitor the changes in Federal and State tax laws that stand to affect you and your unique tax situation. We help with Tax Planning and Preparation by recommending the best tax saving strategies. We will file all your tax returns and serve as your advocate in all tax matters. That's the service you get when you choose Connally, Jordan, & Associates, P.C.!
If you need the best Douglasville Tax Services around for your Individual Tax Service needs, Connally, Jordan, & Associates has everything you want in a professional, local CPA. We're Douglasville's favorite Tax Service Provider!
For the best Douglasville Small Business Tax Preparation and Small Business Tax Planning Services you can get, Connally, Jordan, & Associates is the locally-owned and operated Small Business Tax Services Company you can trust!
We specialize in personal financial planning, family financial planning, and business financial planning so that every unique client may achieve the greatest financial success possible, both now and into the future.
Even though it may be decades away, it is never too soon to plan for your retirement. Millions of people reach their "golden years" impoverished because they failed to plan. Connally, Jordan, & Associates helps you maximize your Retirement!
Connally, Jordan & Associates, P.C., CPA helps each client with estate tax planning in the accumulation, conservation, and distribution of wealth in the manner that most efficiently and effectively accomplishes your objectives.
This computerized accounting software has universalized and simplified the business accounting process. QuickBooks Training can help you cut down on your accounting costs, especially when you are properly trained by Connally, Jordan, & Associates.
Attestation Services
Complied Financial Statements
Reviewed Financial Statements
Audited Financial Statements
Can be required by banks, governments of other organization. When you've been audited by the IRS, no other Douglasville Tax Services provider stands as strongly with you as Connally, Jordan, & Associates.
Tax Resolution Services
Tax Audit representation
Penalty abatement
Offer in compromise – if you owe more than $10k in taxes
Multiple year filings
Installment agreements